Product Description
This cork Sole for woman Sandals and Slippers making, is made by PVC , It also can be made by TPR which is lightweight, cheap price and can be recycled used.
It has perfect feature of anti-resistant, light weight, comfortable .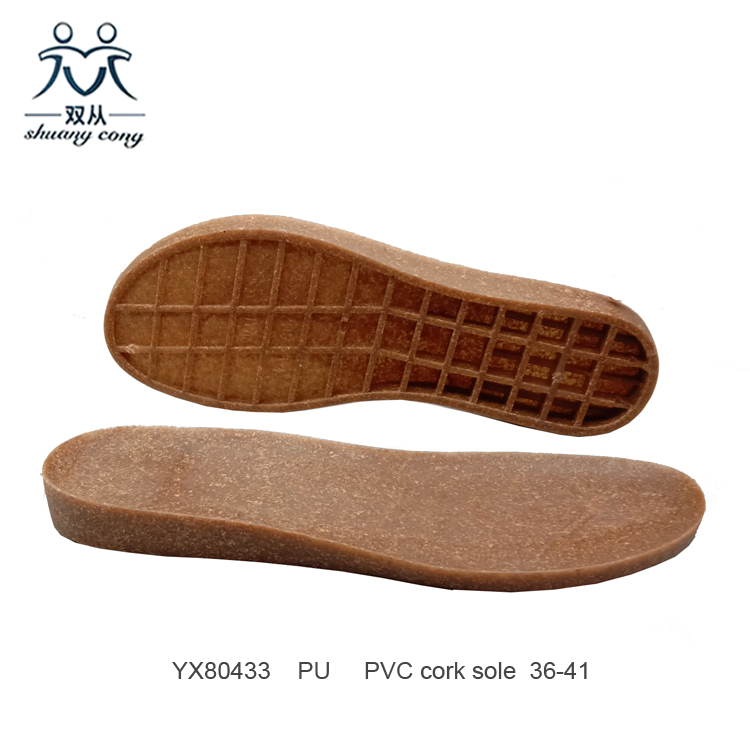 This mode 80433 is made by PVC and cork material
Size range from 36-41#
size difference is 6.66 mm , Color can be customized as your requirement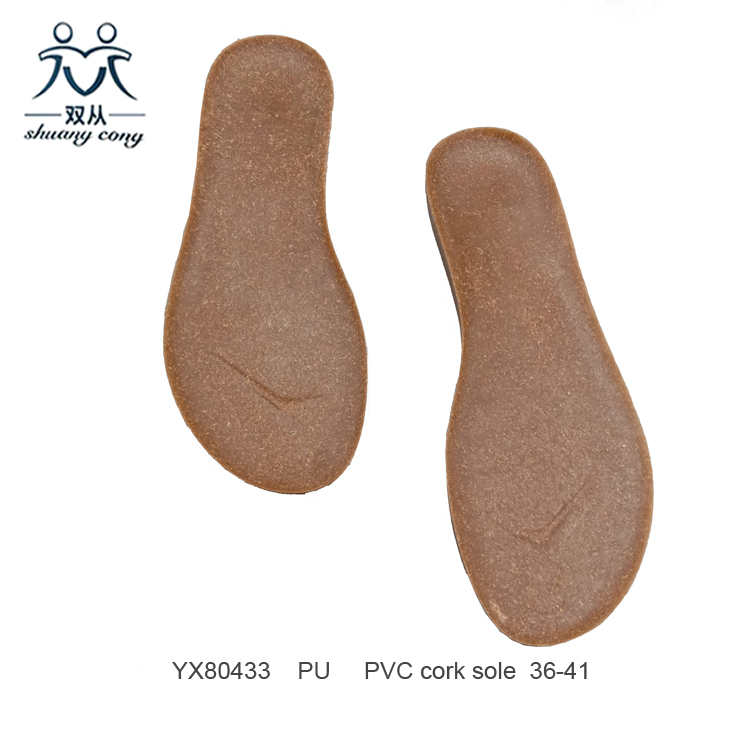 Heel Height 2cm and bottom is cell structure which help to absorb shock damage to feet,
this type of shoe sole mix with cork, providing lightweight, comfortable ,wear-resistance feature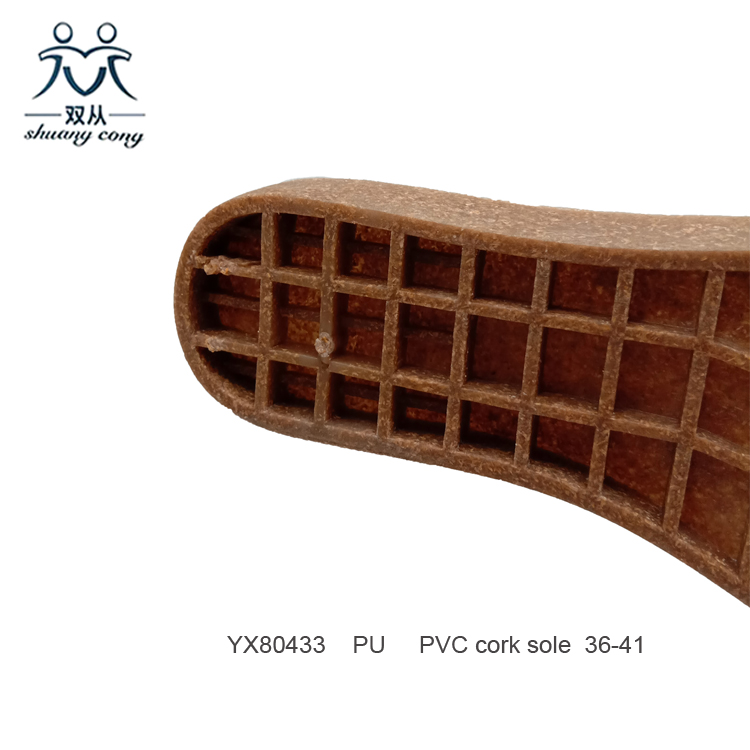 Benefit oF TPR sole
· Shoes made up of tpr soles are flexible, comfortable and easy to wear,water-proof
· They provide good resistance to slip, and bending performance.
· They are excellent shock absorb and recycle use ,so TPR sole price is very cheap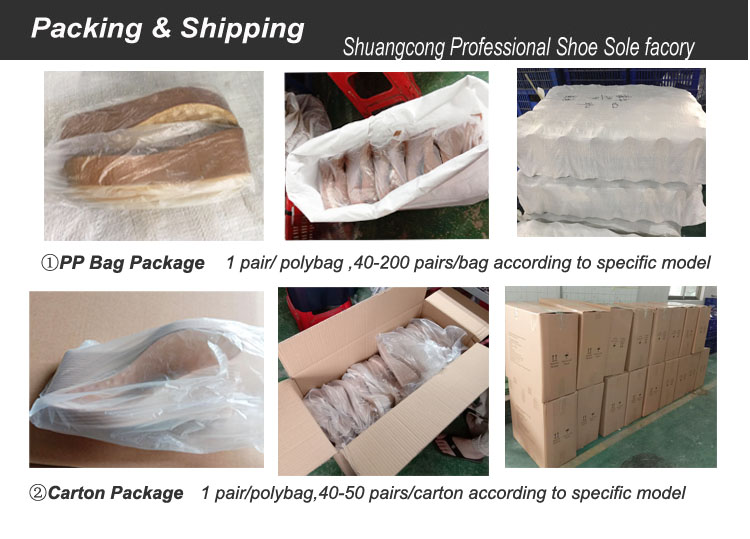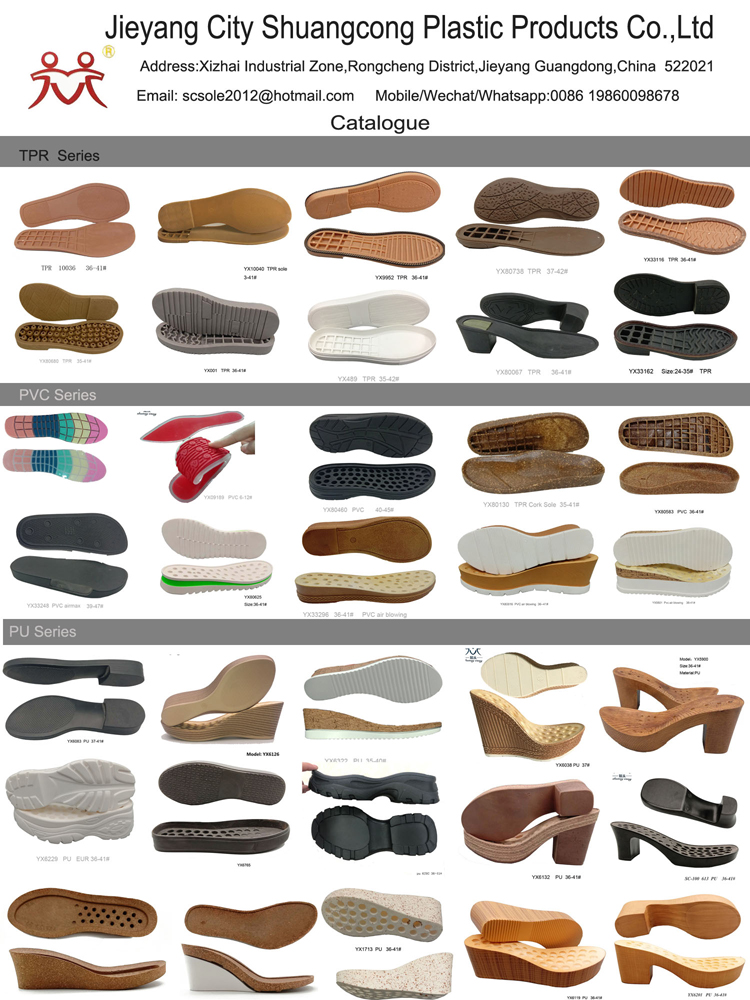 Professional shoes sole maker providing quality outsole in good price
More detail, please send me an inquiry, we will be in touch soon