Product Description
This Ripple Thick Women Sandals Outsole is made by Polyurethane,which is friendly to environment ,
has perfect feature of anti-resistant, light weight, comfortable .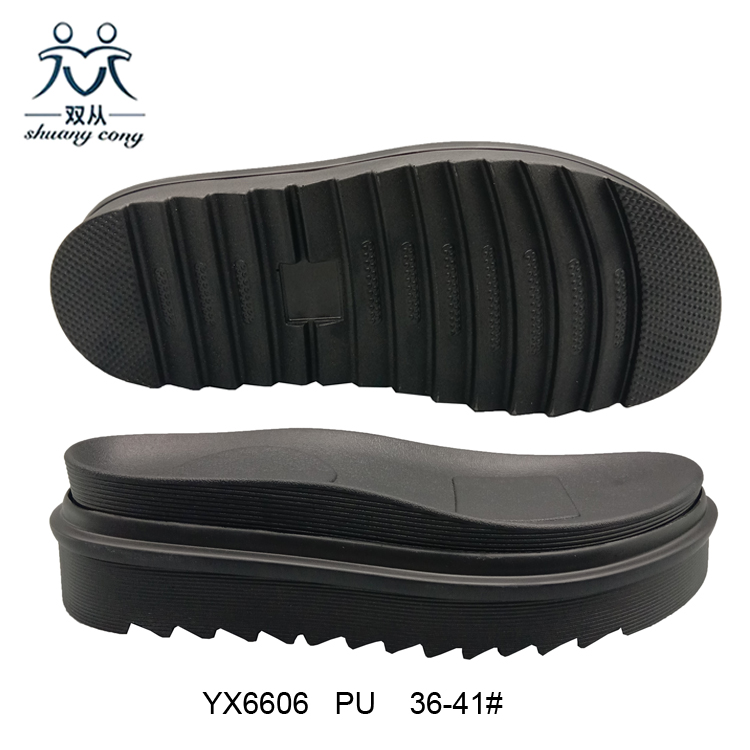 This mode 6606 is combined by 2 part: PU outsole and PU insole
Size range from 36-41# , size difference is 6.66 mm , Color can be customized as your requirement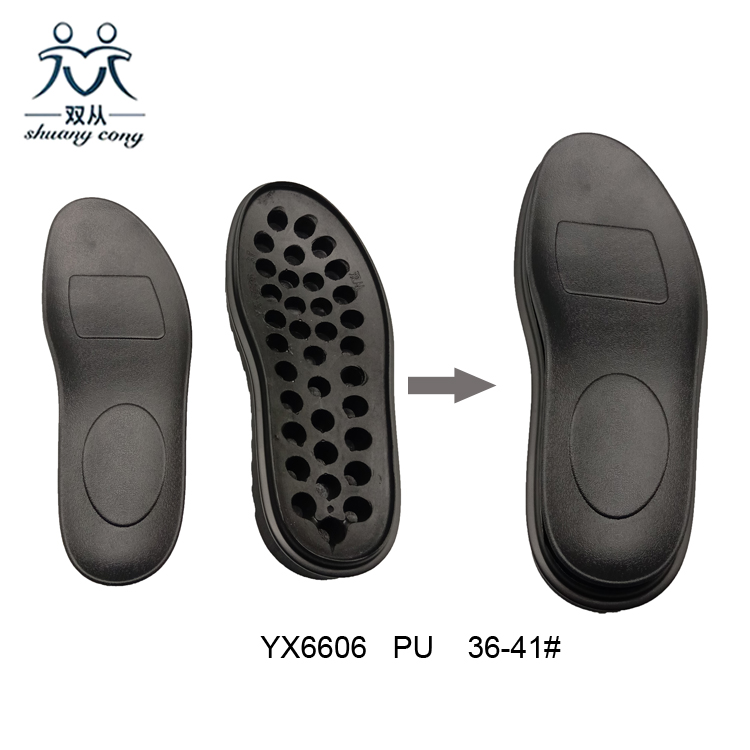 This PU outsole is perfect to make fashion women sandals and slippers, slip-on ect.
Heel Height 5.5cm and ripple pattern outsole anti-slip and beautiful shape.
Providing more variety designs and create trends for shoes designer.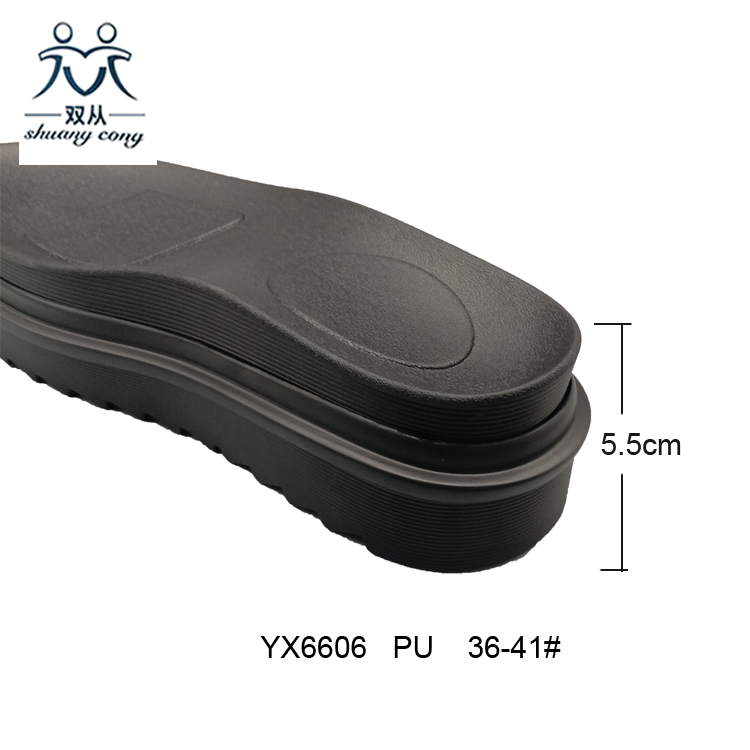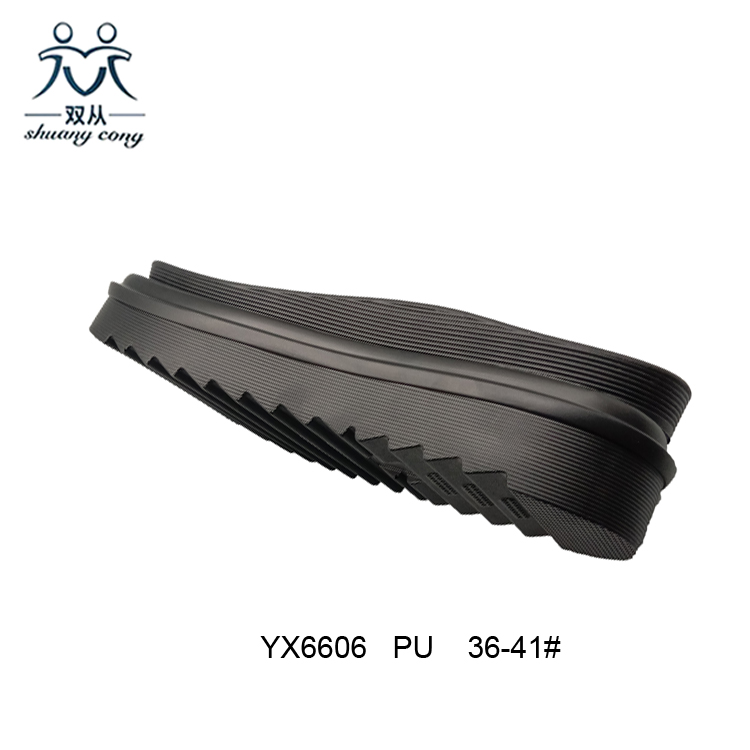 Professional shoes sole maker providing quality outsole in good price
More detail, please send me an inquiry, we will be in touch soon
We are one of leading shoe sole and slippers manufacture in China
providing quality shoes soles, such as PVC Sole, TPR flat sole, TPR wedge outsole, polyurethane Outsole and insole
Soles for slippers, sandals soles, sports shoes sole, sneaker shoes sole, hiking shoes sole,kids soles too.
Good price shoes sole in good quality , good service
welcome contact professional shoes sole factory SHUANGCONG